Don't Miss One Of Our Biggest Sales Of The Year!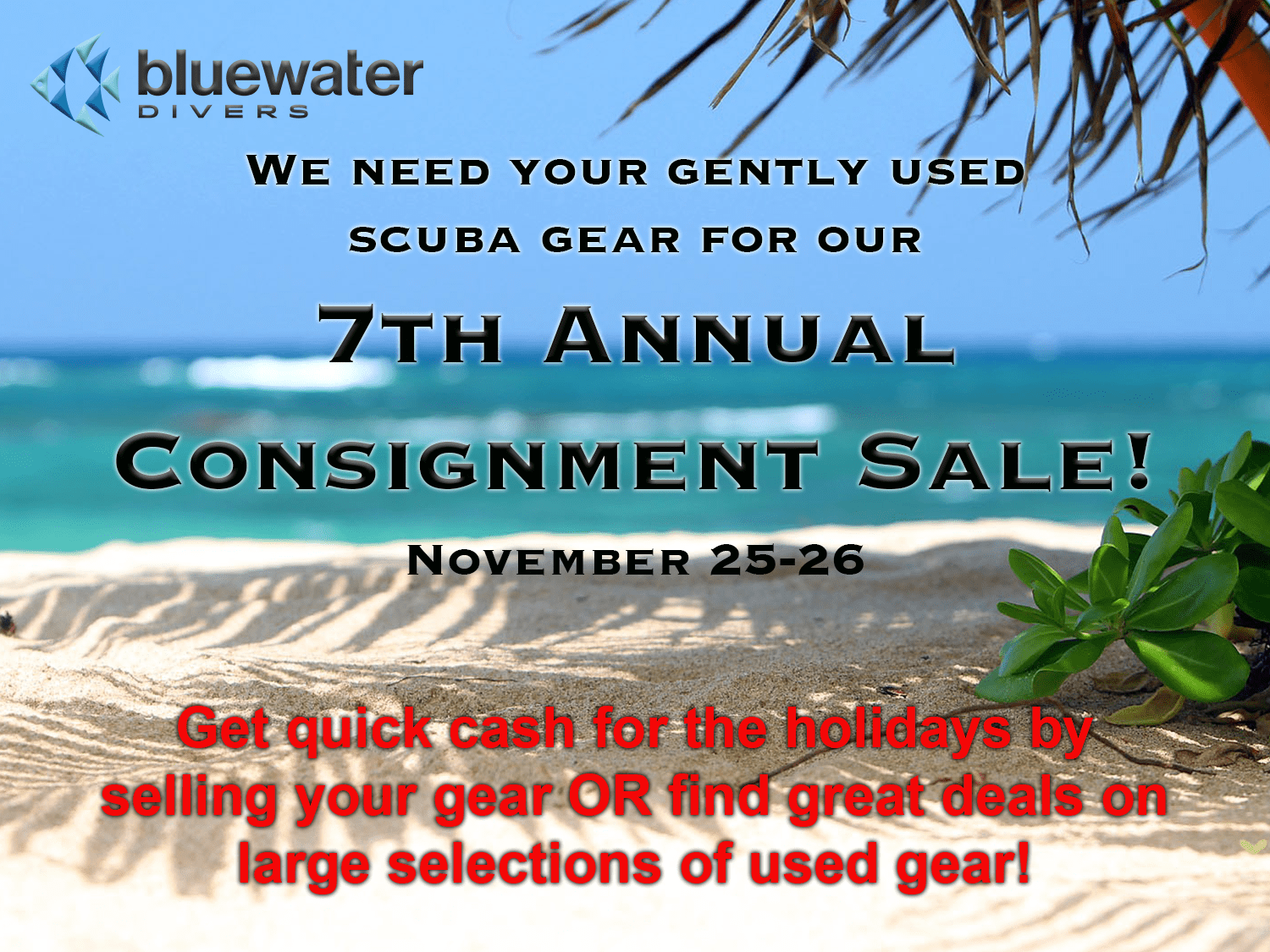 Here's your chance to get cash for the holidays and save big on our entire selection of new and used gear!
Bring us your gently-used, recent-model scuba gear, let us sell it for you, and choose between instant cash or store credit toward future purchases.
In addition, shop our large selection of used and new gear, the majority of which will be DEEPLY discounted!
And get entered in the drawing for a free Aqualung i330R Dive Computer!
How It Works:
Bring us your gently-used, late-model (within the last 10-15 years or so) core gear.
Tell us what you want for it, and we sell it for you.
Choose between 100% of the sale price in store credit or 75% of the sale price in cash!
That's it, easy peasy!
What we're looking for:
Regulators
Octos
Computers
Scuba cylinders
What we're NOT looking for:
Obsolete gear
Masks, fins, snorkels
Wetsuits (eewww!)
Cameras, compasses, accessories
Other items may be considered on a case-by-case basis.
If you're unsure, bring it by for a quick evaluation/appraisal!
If you're not sure what your gear is worth, we're happy to help!