PADI Professional Courses
Why Not Get Paid To Do What You Love?
Pay It Forward And Upgrade Somebody Else's Lifestyle!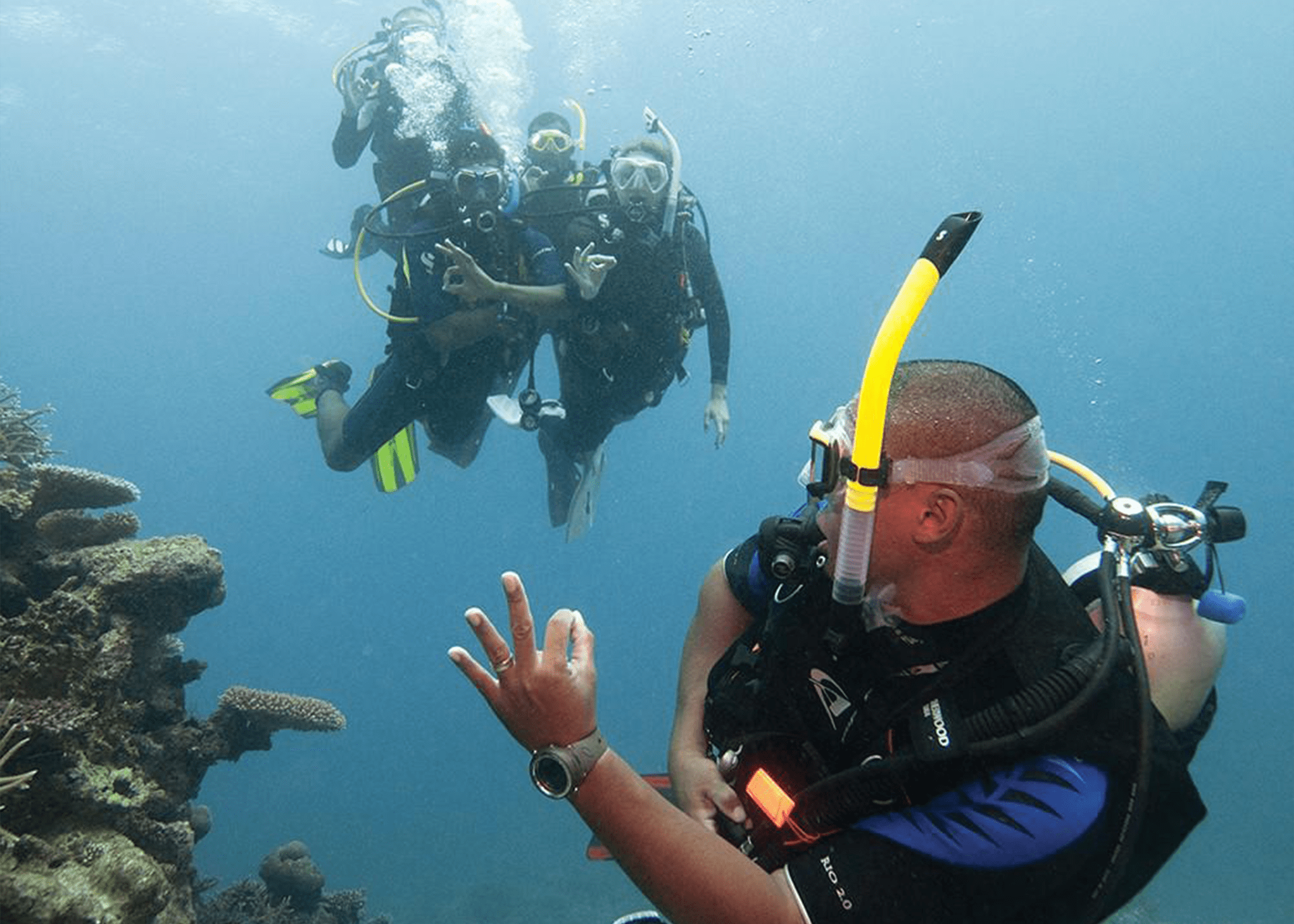 Divemaster - $545
A PADI Divemaster can work anywhere in the world, both as a guide for certified divers and as an invaluable part of a diver training team with a PADI Instructor. Divemaster will be your first step into the ranks of a PADI professional. We're betting it probably won't be your last. Check our calendar for the next class!
Digital Crewpak – $397.17 (will be heavily discounted)
Application Fee – $134
PADI Membership – $145/yr (with auto renewal)
**2022 PADI prices listed; subject to change**
Open Water Scuba Instructor - $1390
PADI is the way the world learns to dive, and a PADI Instructor is the one who teaches the world. Our Instructor Development Course will give you the knowledge and confidence to teach the PADI system of diver training and change others' lives for the better, forever. Check our calendar or call for info on our next IDC!
Digital Crewpak – $1027.62 (will be heavily discounted)
Instructor Exam – $749
Application Fee – $209
PADI Membership – $286/yr (with auto renewal)
EFR Instructor – $399 (includes crewpak)
EFRI Application Fee – $126
EFRI Membership – $94/yr (with auto renewal)