Take Care Of It, And It'll Take Care Of You.
We Sell All The Big Brands,  And We Service Everything We Sell!
Your scuba equipment represents a substantial investment. It's also your lifeline underwater. Just like any piece of equipment, your scuba gear needs regular maintenance. Most manufacturers recommend a regulator be overhauled (serviced, annualled, etc.) every two years, with a "check" done the year in between. We have factory-trained technicians and are an authorized equipment service center for numerous brands, including: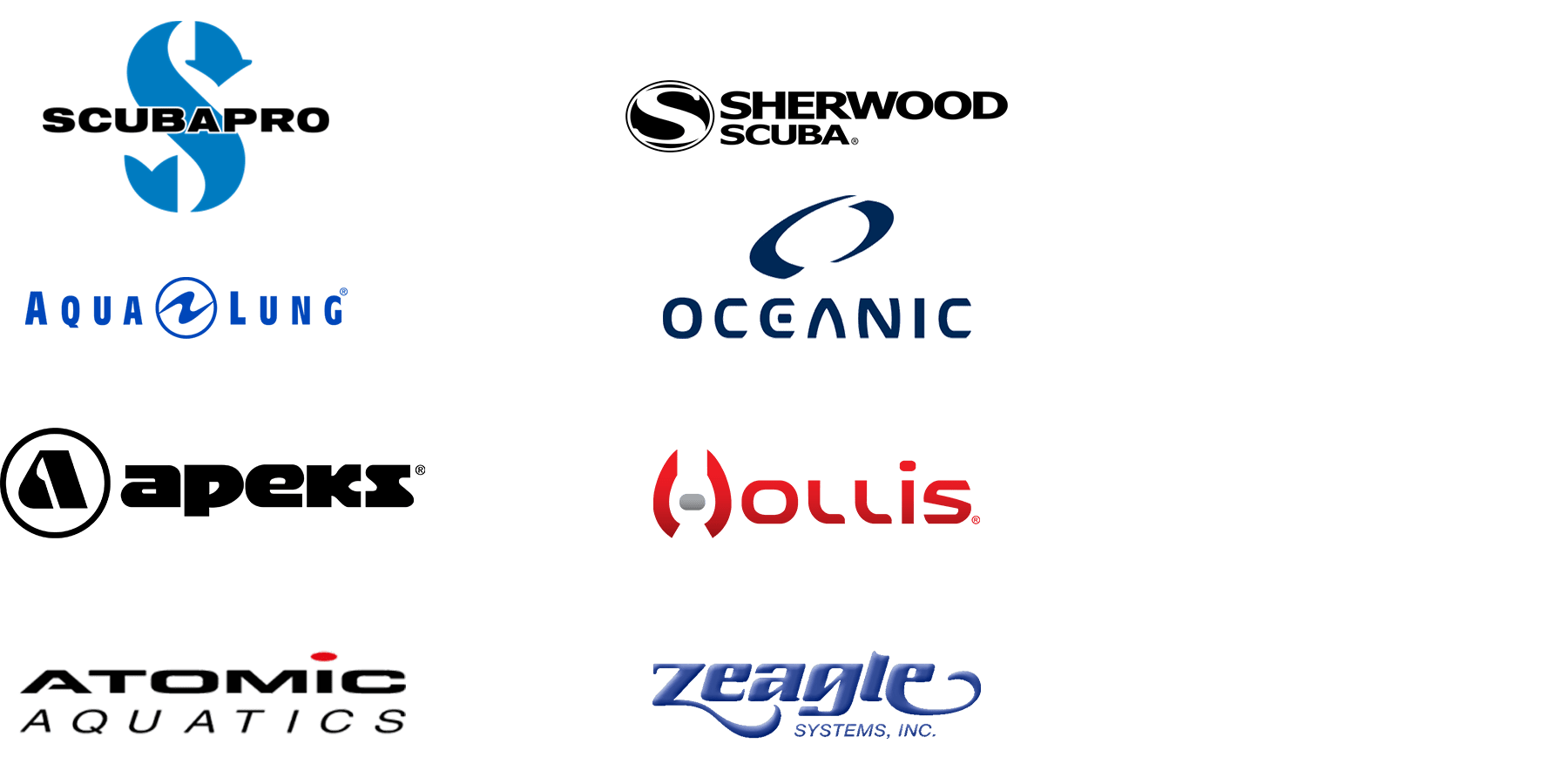 There are some good brands that have been discontinued or bought by other manufacturers. They may still be serviceable and supported by parts. Check with us if you're unsure!
Equipment Service From Bluewater Divers Has Distinct Advantages:
Authorized service center for every brand we sell
Factory-trained technicians
The most advanced test equipment
Open, interactive service department; you're welcome to watch!
Bought it here? Huge parts discounts if you don't qualify for a Parts for Life program
Bought it here? FREE loaners during service if necessary
Bought it here? FREE loaners during any warranty
Service:                                                             Price:
Regulator Check                                             $20 (FREE if bought new from BWD)
BC Check                                                          $10 (FREE if bought new from BWD)
Regulator Service (overhaul)                       $30/stage + parts (Parts may be FREE or highly discounted)
BC Service                                                        $20
Cylinder Visual Inspection                            $15 (annually)
Cylinder Hydrostatic Test                             $35 (every 5 years) (Hydro requires visual inspection)