Explore Beyond Recreational Limits!
Bluewater Divers is Oklahoma's Only TDI 5-Star Dive Center!
Have you dreamed of extending your diving beyond the 130′ limit of recreational diving? Do you long to explore shipwrecks that 99% of divers will never get to see? Do you want to get MUCH more in depth with your dive planning and greatly expand your knowledge of dive and decompressions theory? If you answered "yes" to these questions, technical diving just might be for you!
Technical, or tec, diving is marked by considerably more detailed dive planning, some of which is done using desktop software or a phone/tablet app. It also requires much greater knowledge of dive and decompression theory than recreational diving, and carries higher inherent risk. To mitigate this risk, Bluewater Divers teaches technical courses exclusively from Technical Diving International (TDI), considered the leader in tec diving instruction around the world.
TDI Advanced Nitrox/Decompression Procedures
Advanced Nitrox/Decompression Procedures (ANDP) is THE combo course that gets you into technical diving. Decompression Procedures teaches you how to make staged decompression dives to as deep as 150′, while Advanced Nitrox qualifies you to breathe enriched air mixtures up to and including 100% oxygen. These enriched air mixtures are used to accelerate off-gassing during decompression stops.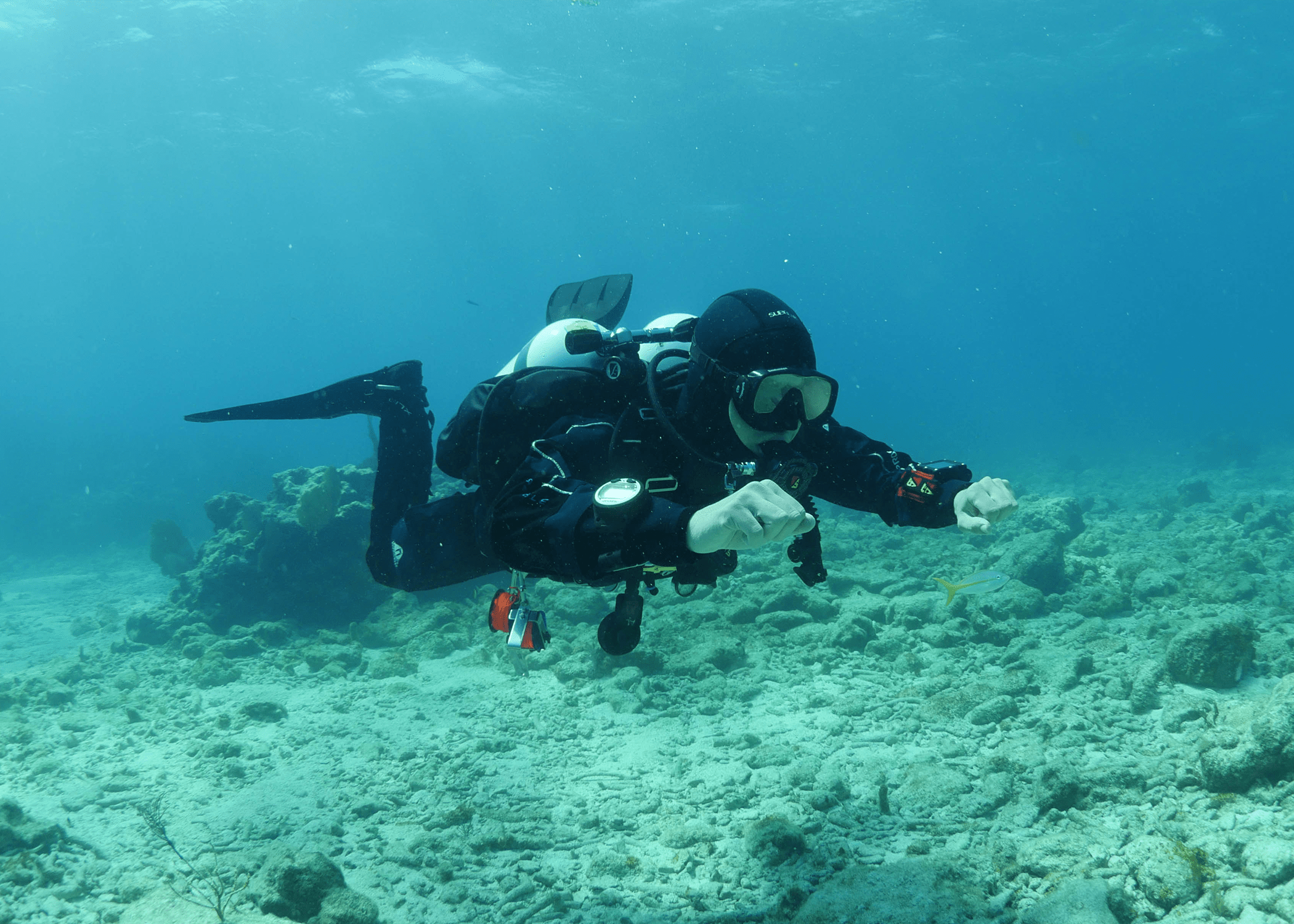 TDI Intro To Technical Diving
Interested in technical diving but think it might be too hard? Think carrying those big double tanks will be too heavy? This course introduces you to diving with doubles, valve drills, proper finning techniques, and advanced dive planning. This course is a prerequisite to Decompression Procedures unless you already have, and can demonstrate, experience with double cylinders.
Details
Prerequisites:
18 years old
PADI/SDI Open Water Diver or equivalent
Proof of 25 logged dives
Course cost:
What to expect:
In addition to all its great benefits to recreational diving (increasing bottom time, shortening surface intervals, and providing wider safety margins), enriched air nitrox provides a big boost to technical diving by accelerating decompression times. This course will qualify you to breathe enriched air mixtures up to 40% oxygen. If you're not already nitrox certified, it's a prerequisite for the Advanced Nitrox course.
Details
Prerequisites:
18 years old
PADI/SDI Open Water Diver or current enrollment in an open water course
Course cost:
What to expect: