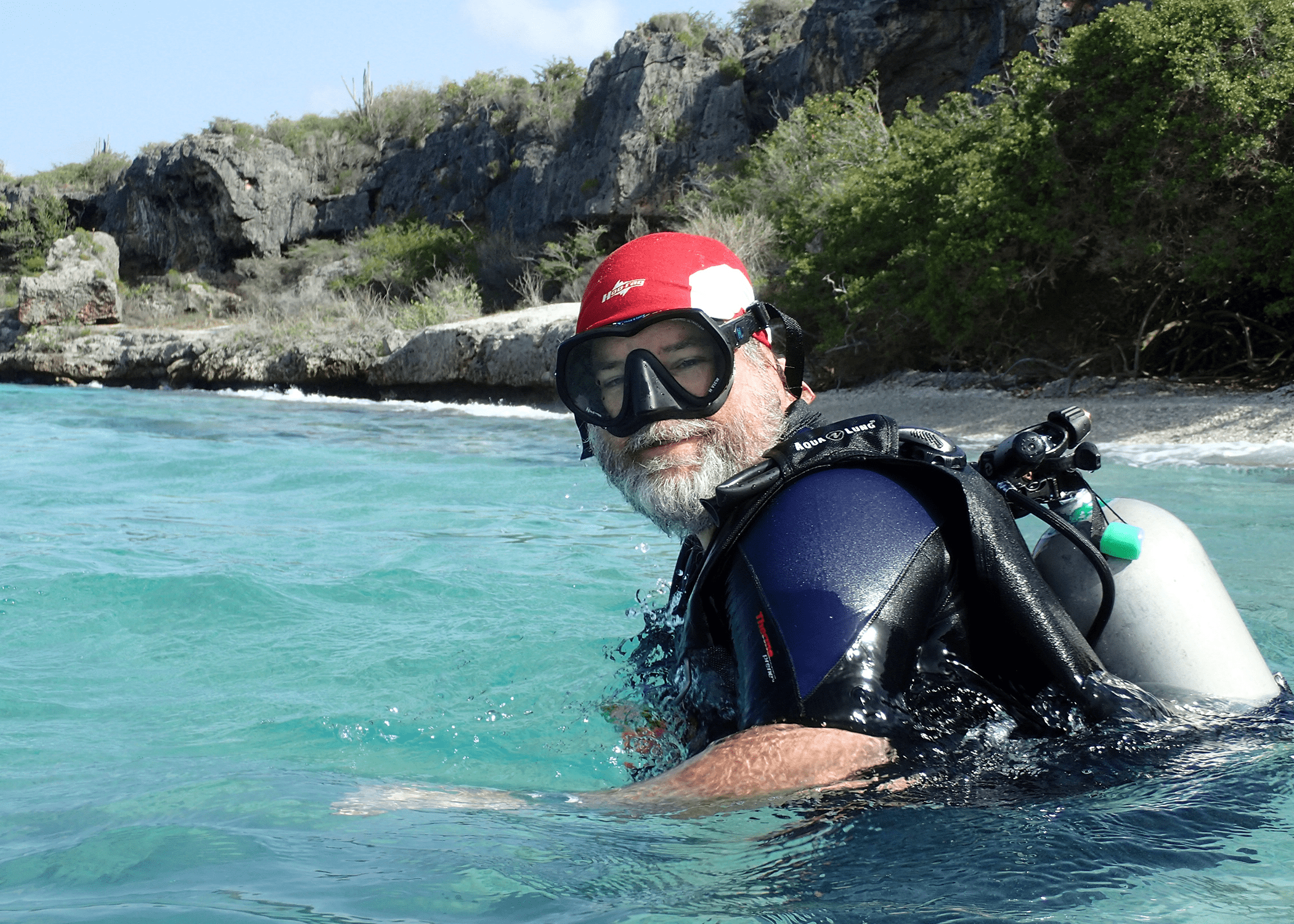 Real Job: Host of the Rick & Brad Morning show on KATT 100.5 FM
Diving Since: 2001
Has Dived In: Bali, Bonaire, Cabo San Lucas, Cayman Islands, Cocos Island, Cozumel, Dominica, Fiji, Florida, Komodo-Indonesia, Curacao, La Paz-Mexico, Palau, Panama, Philippines, Roatan
Favorite Place to Dive: It depends on when you ask me. Diving anywhere is better than not diving. Right now I am particularly in love with Indonesia. The people along with the culture and the diving really draws me there, especially Bali.
Favorite Dive Site: Again, it depends on when you ask me…For sheer rugged beauty it is hard to beat La Reina in La Paz, Mexico. Add in sea lions, manta rays, and a chance to see orcas, and it is definitely a hard site to beat.
For critters there are very few places in the world than can compete with Blue Heron Bridge in West Palm Beach, Florida, plus it is only 20 feet deep, so it is easy to do a two hour dive there.
The Reason I Teach: I originally trained so that I could teach my daughter when she turned 10, but then I fell in love with the joy of sharing this experience with everyone I could and have yet to stop.
Favorite Class To Teach: I love them all for different reasons, but it is hard to beat that feeling when you get a new Open Water student through their certification.