Akona Laguna and Globetrotter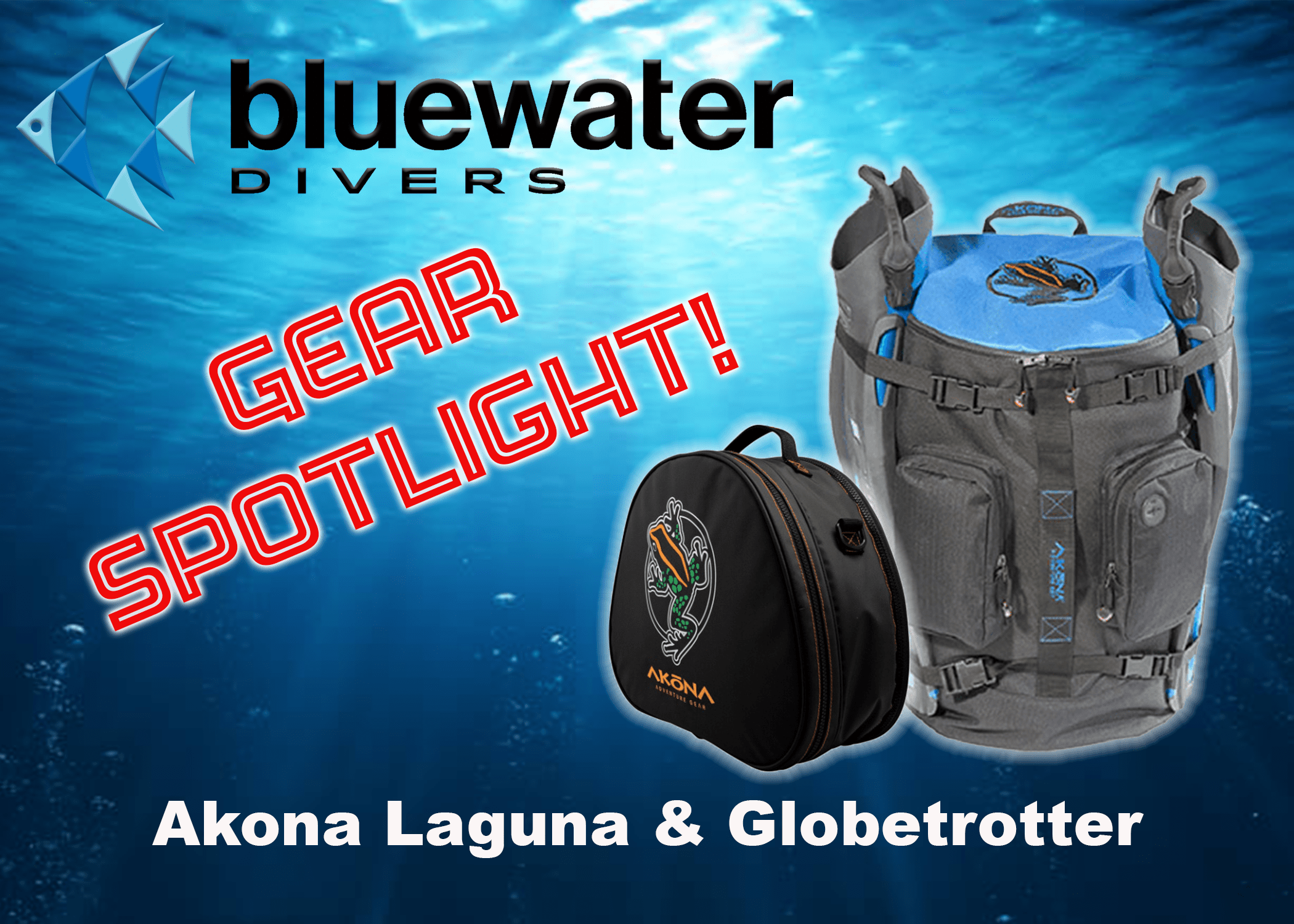 It's always refreshing when a gear manufacturer thinks outside the box. That's exactly what Akona has done with their carryon combo of the Laguna collapsing duffel bag and Globetrotter backpack. They allow you to carry most, if not all, of your expensive scuba kit with you on the plane as opposed to checking it. Then, you've got something to carry all your kit around in when you get where you're going!
Let's get more in depth with this unique system:
Keep Your Friends Close and Your Scuba Gear Closer – Checking luggage with the airlines always comes with its own set of risks: damage, loss, delays, etc. When you're going on a dive trip, it's pretty essential that your dive gear shows up and shows up the same time you do, right? The Akona Laguna/Globetrotter system lets you keep all your gear with you as your carryon luggage.
Your Entire Kit In One Place – Roll your regulator up and place it in the large, well-padded Laguna. The Laguna now goes down to the bottom of the Globetrotter, and you still have room for your BC, mask, wetsuit, towel, even a couple days' worth of clothes! Fins clip on the outside with compression straps, and now you have your full set of scuba gear on your back. Stick it in the overhead compartment, and go!
Click the pic at right for a larger view.
Laguna – Both the Laguna and the Globetrotter work quite well individually as well as in a system. Just need a great regulator bag? The Laguna fits the bill nicely. In addition to a tough TPU exterior and plenty of padding, the bag sports a huge primary compartment, shoulder strap, velcro hold-downs, a small inner pocket for o-rings or spare batteries, and a VERY cool secret we'll tell you about in a minute…
Globetrotter – Already have a reg bag you like but need a backpack for everything else? The Globetrotter has plenty of room in its spacious single main compartment. Literally enough for a full set of gear with fins compression strapped on the outside. Two pockets on the front hold small accessories, masks, etc. One is even padded inside for your cell phone with a pass-through for headphones. The wide and comfortable shoulder straps are equipped with a sternum strap to keep the bag secure during those hectic runs through the airport, and there's even a handle right in front to carry it like a duffel if you so choose.
Laguna's Little Secret – Okay, it's actually a big secret. You've got the bags now to take all your stuff with you without having to check it with the airlines. Now you need something to carry your gear back and forth to the dive boat/shore. Well, just unzip the other side of the Laguna, and extend the 29″ mesh duffel bag that's been hiding inside all the time. Laguna is actually two bags in one!
Akona's Laguna and Globetrotter come in at $88 and $85, respectively. Together they're less than most good-quality carryon bags, and, when you think about it, they're actually three bags with the ability to handle all of your dive vacation gear-hauling needs. 
Here's a short video showing just how much scuba gear you can fit into Akona's Globetrotter.