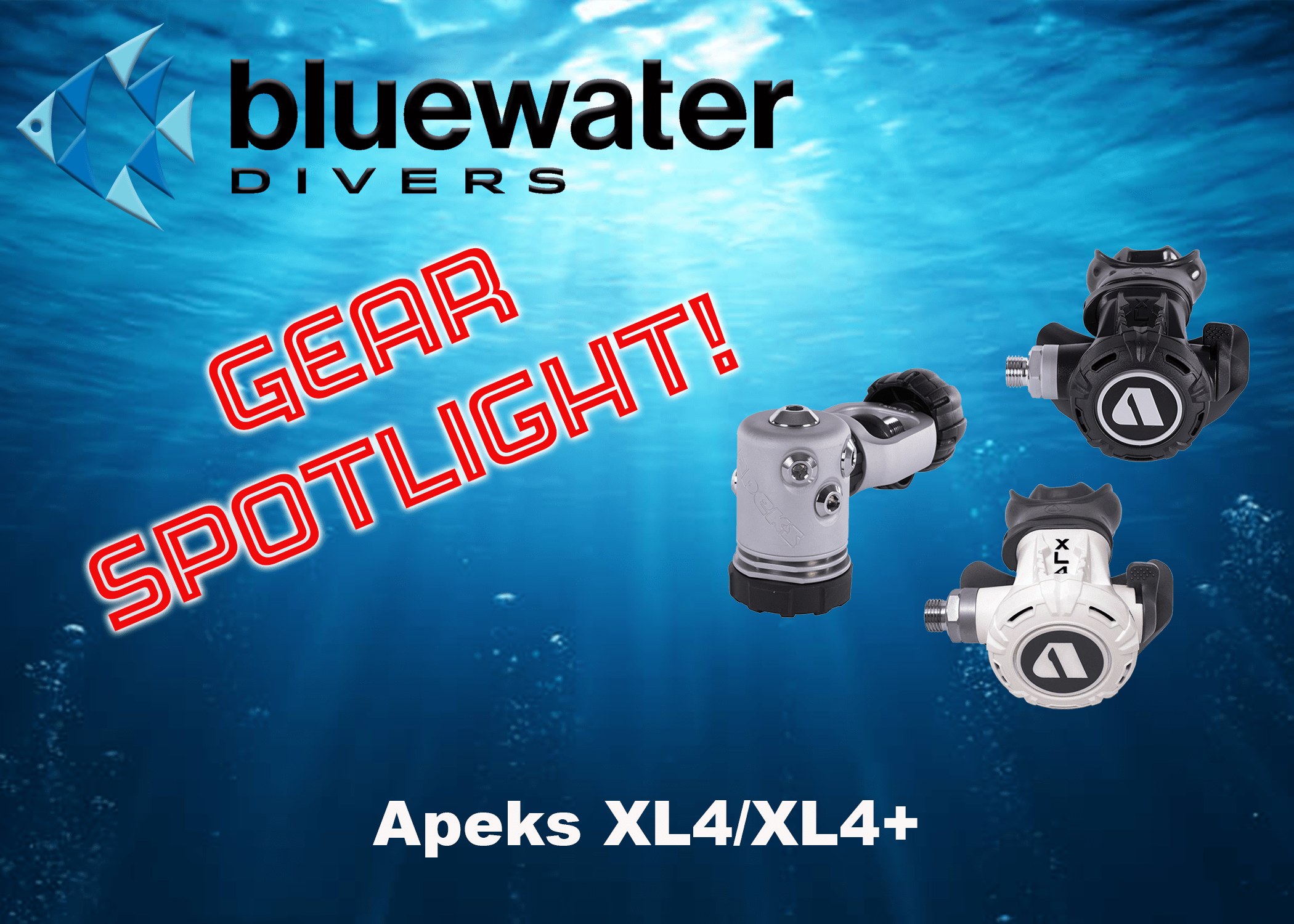 Apeks definitely hit one out of the park with the XL4 line of regulators. Initially designed as a cold-water technical diving regulator, the XL4 and XL4+ have proven themselves to be just as much at home in the warm waters of the Caribbean or South Pacific.
Let's take a look at what makes the XL4 such a great travel reg (even though it was never meant to be a travel reg):
It's an Apeks – What do you mean you've never heard of Apeks?? Well, don't worry; it's not because they're new or one of those "internet" brands. Apeks was born in England in 1974 and purchased by Aqualung in 1997. If you're not familiar with them, it's probably because, until recently, Apeks has been synonymous with technical diving. While it's still a favorite of tech divers the world over, the recreational diving world is quickly catching on to the incredible quality, value, and breathability of Apeks regulators.
Overbalanced 1st Stage – Overbalancing is quite rare (and quite wonderful), but what does it mean? Quick layman's term review here… An unbalanced 1st stage relies mostly on tank pressure to open the valve, meaning that it will be harder to breathe with lower tank pressure and the deeper you dive. A balanced 1st stage creates its own low-pressure area that assists in opening the valve and takes tank pressure out of the equation. It will breathe just as easy at 300 psi as it does at 3,000 psi, and just as easily at 100 feet as it does at 10 feet. An overbalanced 1st stage increases the pressure going to the 2nd stage faster than the ambient pressure of the water around it. In short, an overbalanced regulator actually breathes EASIER the deeper you dive!
Travel Friendly – This is what you were waiting to hear. The XL4 is lightweight and tiny, yet still breathes as well as, or better than, most regulators with full-size second stages. Looking to shrink size and weight for airline weight restrictions and to reduce jaw fatigue, many manufacturers have tried the small, lightweight second stage in the past, but breathability always suffered. With its overbalanced first stage and an average Work Of Breathing (for you stat nerds) of .90 joules/liter, Apeks got it right with the XL4.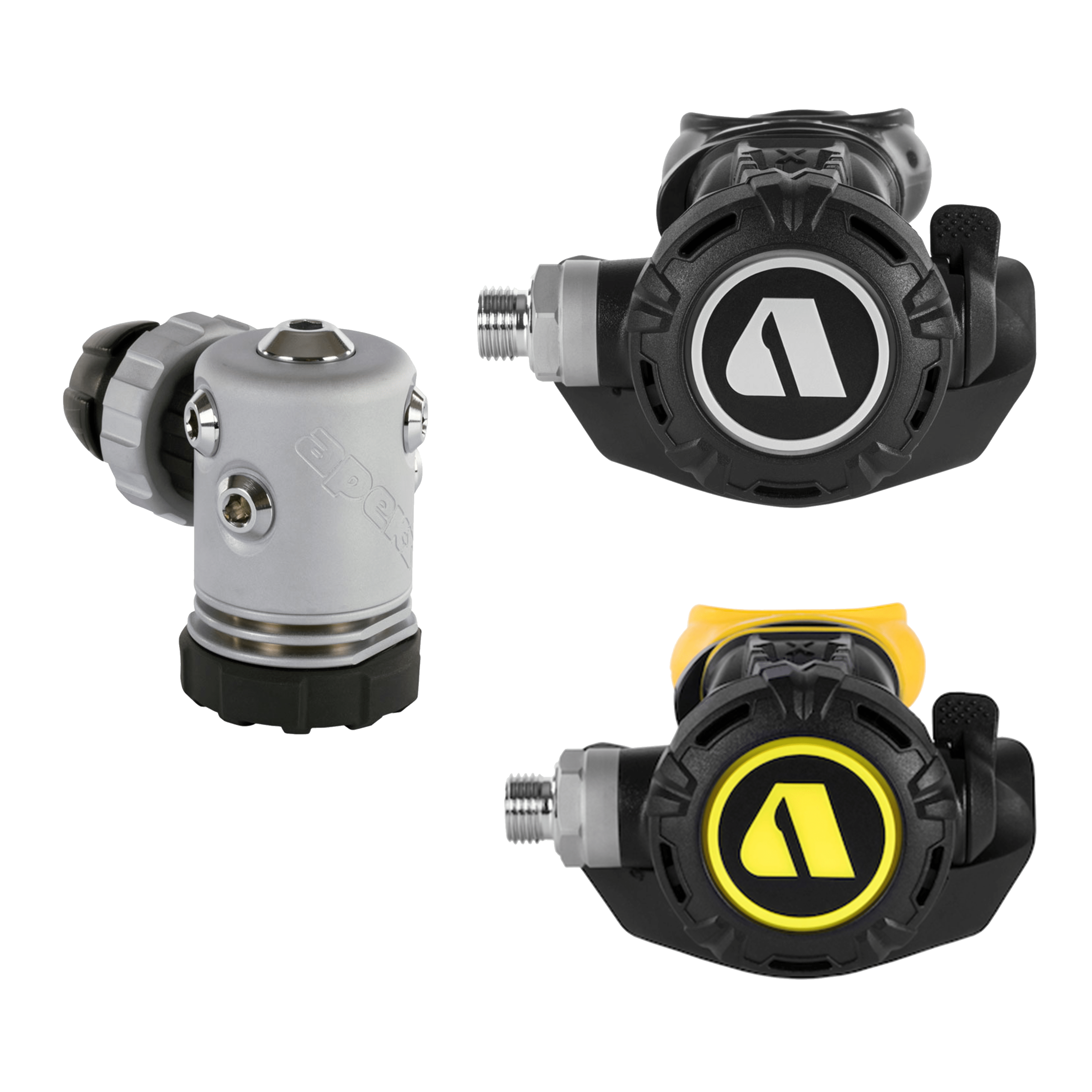 Variety – It's not only the spice of life, it can also help you tell the difference between your reg and your dive buddy's. Apeks has made the XL4 available in both the original, black version with one HP port and the XL4+, which comes in eye-catching white with two HP ports. And both versions are available in yoke or DIN. There's even an XL4 octo to match!
Quality and Innovation – Apeks is legendary for their engineering and build quality. They also include features that many other manufacturers lack. In addition to being overbalanced, the XL4 is environmentally sealed, making it virtually impervious to freezing or contamination. It includes a Miflex hose and Comfo-bite mouthpiece for comfort, and all molded parts include an additive that kills MRSA and protects against E-Coli, bacteria, and fungi!
With an MSRP of $529 for black and $589 for white, the XL4/XL4+ is a LOT of reg for the money, despite its diminutive size. Quality, features, performance, and, most of all, breathability put these regs above many models costing hundreds of dollars more. And you already know that nobody, including the internet, can beat the price at Your Dive Shop. 😉
Here's a fun video to show you that Apeks regulators can handle just about ANYTHING you can throw at them.