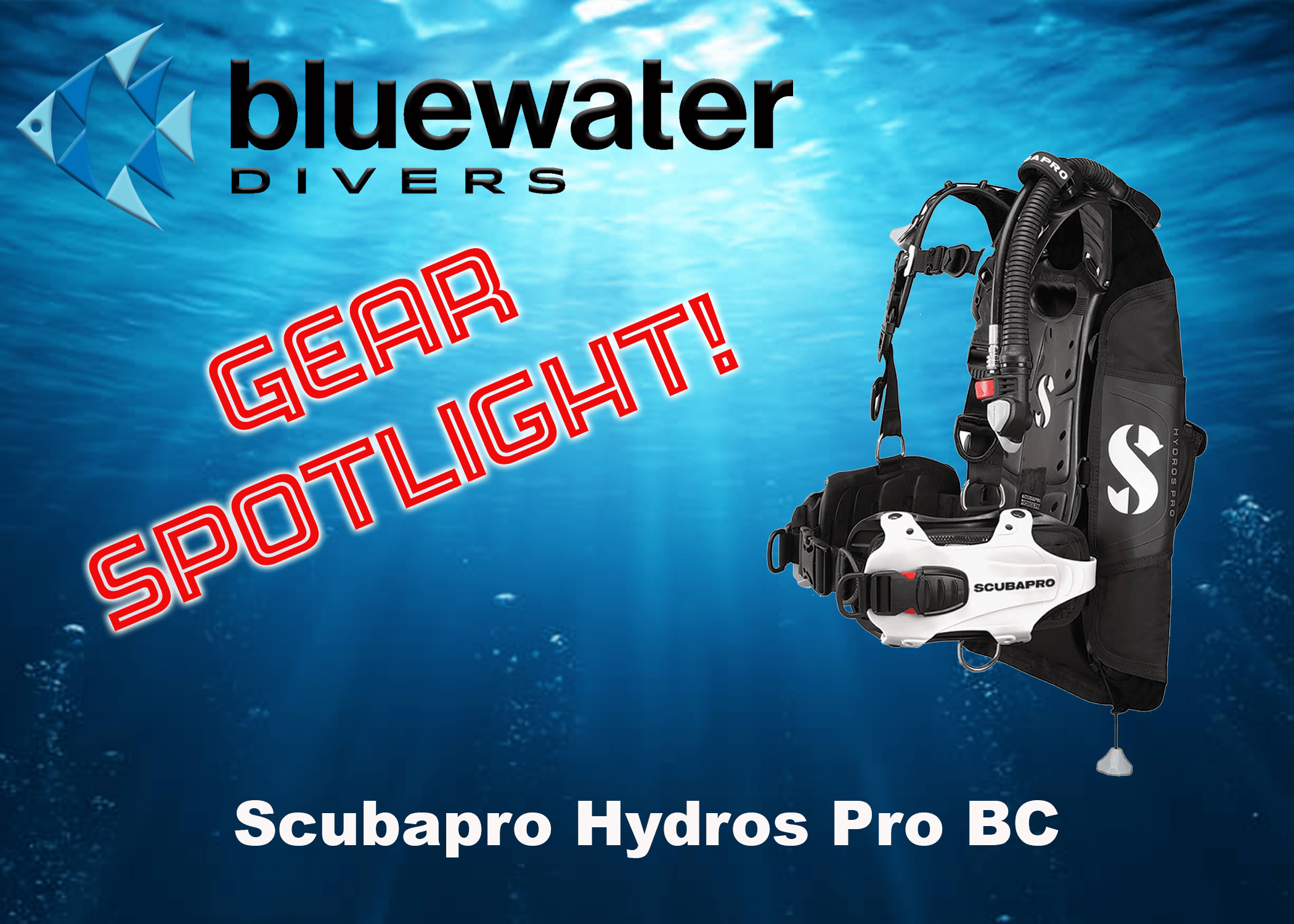 Scubapro is a name synonymous with quality. They've always made great buoyancy compensators (BCs). So what makes the Hydros Pro so special?
Innovation, that's what. The Hydros Pro is a huge leap forward in BC design by anyone's standards. It's been out for a few years, but you may not have had the chance to find out how awesome it is. Let's take a look at some of the features that sets the Hydros Pro apart:
Fast Drying – No more hanging your BC out on the hotel balcony to HOPE it's dry enough by the time you pack that it won't add extra weight to your luggage. The majority of the Hydros Pro is made from Monprene rubber (the same compound Scubapro uses in their iconic Seawing Nova fins). Between the Monprene and the coating on the bladder, the Hydros will be completely dry by the time you get back to the dock from your last dive!
Travel Friendly – Every Hydros Pro comes with its own backpack. Fold up the Hydros, place it in the backpack, and you still have room for your regulator, mask, boots, and more (see the video below). Attach your fins to the front of the bag with the included compression straps and, BOOM, you've got your entire scuba kit in a small backpack. Put it in the airplane's overhead compartment, have a seat, and never worry about whether your dive gear is going to arrive with you or not.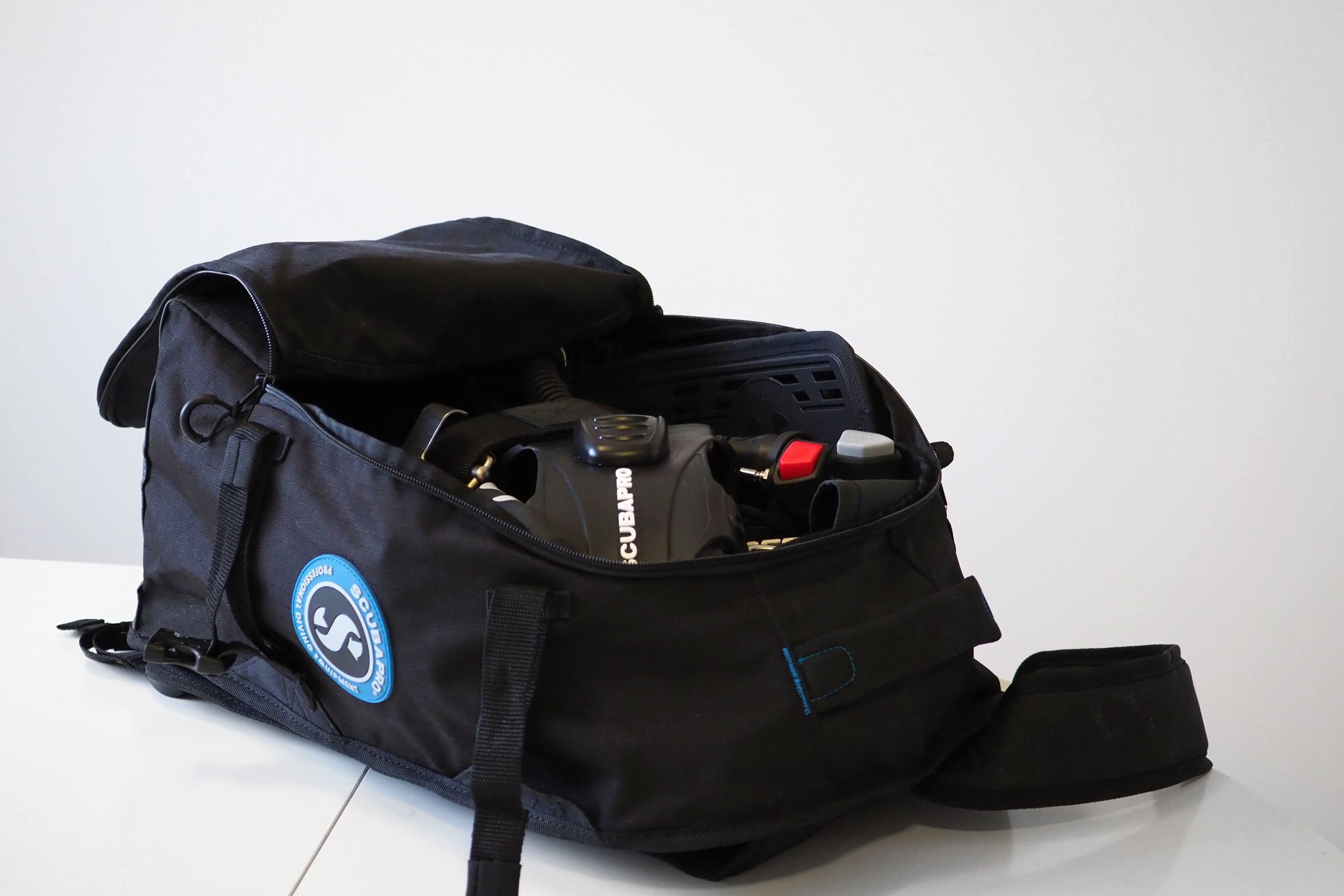 Multi-use capability – It's very rare for a BC to lend itself well to more than one kind of diving. Travel designs are usually very lightweight but not very durable. BCs that you'd use for local lake diving are usually plenty tough, but they weigh 984 pounds (okay, not really, but they're heavy…). The Hydros Pro fills both bills perfectly. With its included backpack, your BC becomes a "personal item" instead of adding to the weight of a checked bag. And for local lake/quarry diving, the Hydros Pro is TOUGH. The Monprene constrction is practically bulletproof (although we wouldn't recommend shooting it…), and it will hold up to 30 pounds of lead weight, making it the rare BC that can effortlessly transition from swimsuit/rash guard in tropical ocean to drysuit in local lakes without missing a beat!
Customizability – Choices, choices, and more choices! Scubapro gives you the ability to make the Hydros Pro truly yours. In addition to knife and accesory mounts, drop-down pockets, D-rings, and bungees to suit your needs, you can also customize the color of your BC to match the rest of your gear (or your mood, for that matter)!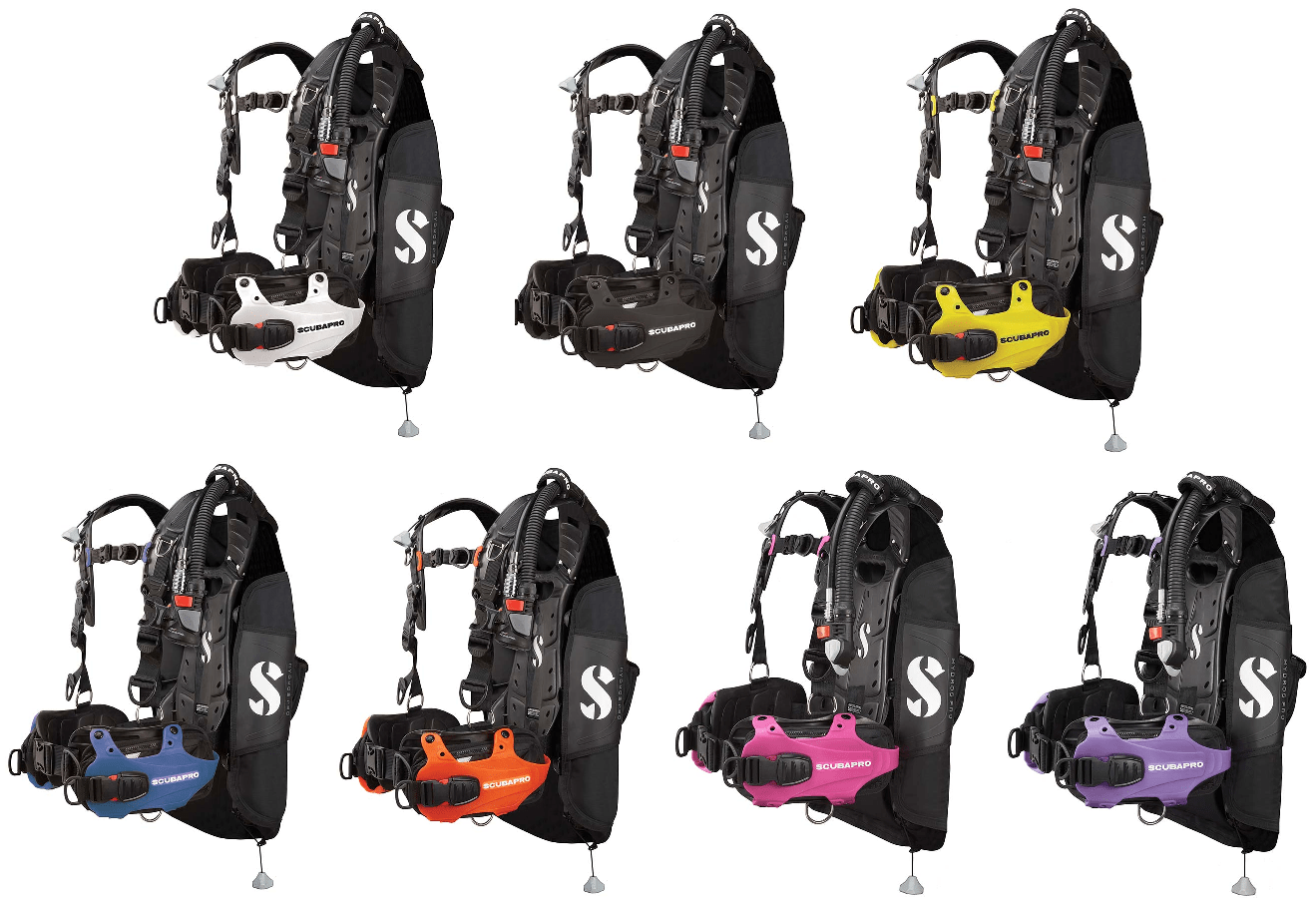 With a starting MSRP of $1099, the Hydros Pro is a LOT of BC for the money. With the ability to go from ocean to lake, near-endless customizability, and legendary Scubapro quality, the Hydros Pro may be the last BC you buy for a very long time. It's available with either the standard Balanced Power Inflator or the Air2. For those who prefer a jacket-style BC, there's the new Hydros X.
Check out this video from Scubapro to see how easy it is to travel with the Hydros Pro!