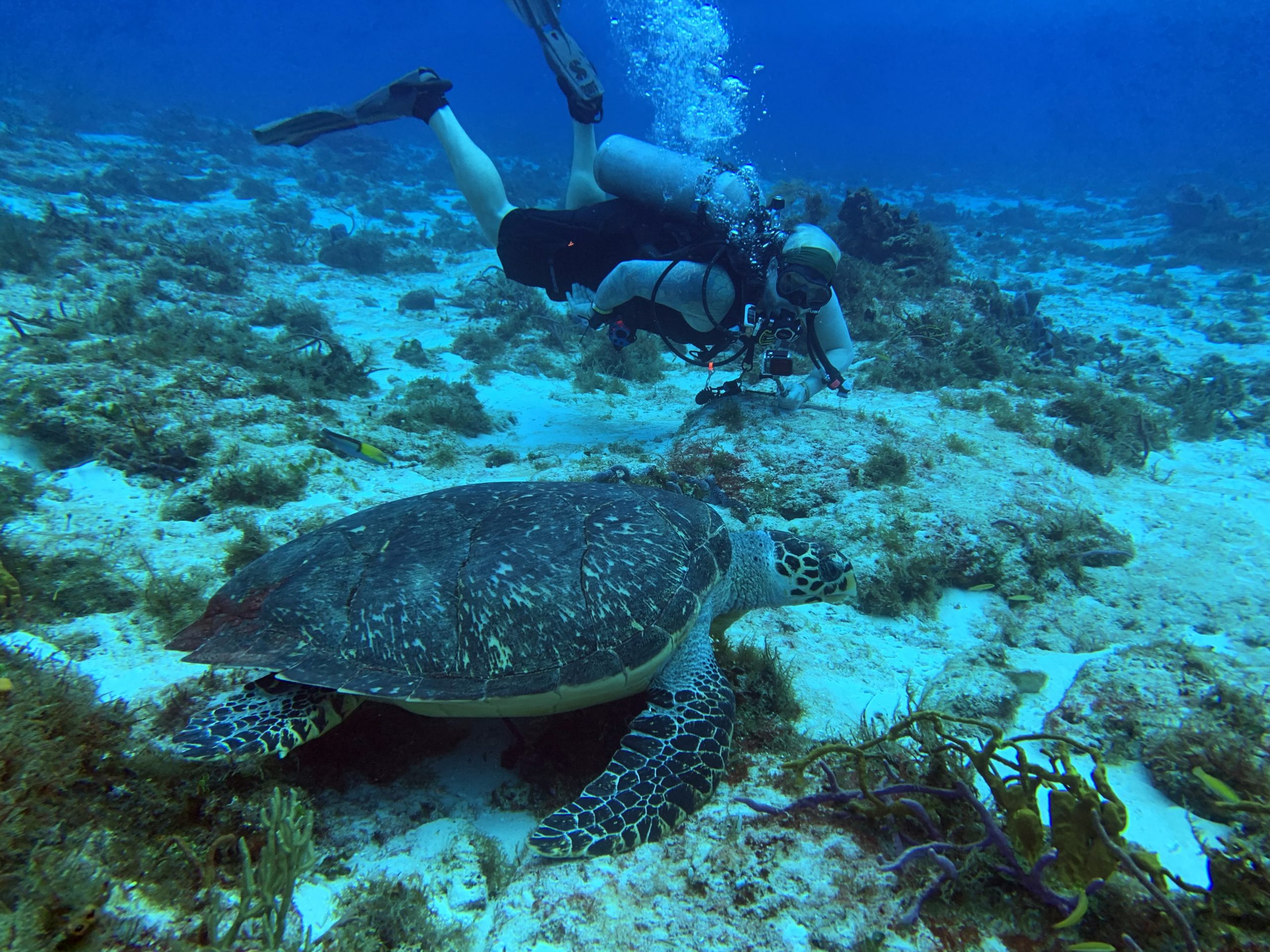 What took me down this path was being able to breathe below the surface. From there I knew it was the way to go. I couldn't wait to get certified. In a world where life has a tendency to be stressful, I found scuba diving to be the solution to stress. Scuba diving is an amazing experience where you can browse through the rocky coral reefs and watch the sea life blend into surroundings. It makes them seem as if they are part of a fantasy world rather than living creatures.  Each dive is a different experience.
 My goal is to help anyone who is willing to take the plunge into a new adventure. Scuba diving is not for everyone, but for those who are looking for adventure into the unknown, scuba diving is for you. To be able to visit a place underwater, where you can see life unspoiled. There are hard and soft corals of every color, creatures with amazing personalities, spectacular untouched wrecks trapped in time. This is something that relatively few people can imagine.
 I am the shop technician for Bluewater, which in itself is challenging. Most techs keep up with continuing education on one or two brands. At this shop it's not that easy. We carry every major brand. Which means that I have to keep up service certifications for Scubapro, Apeks, Aqua Lung, Sherwood, Genesis, Oceanic, Atomic, Zeagle, and many others. I also hold many PADI certifications from open water all the way to Divemaster. I am looking forward to starting my education for Instructor in the future.
 "It's never too late in life to have a genuine adventure." — Robert Kurson, author of Shadow Divers