It's Not Just For Cave Divers Anymore.
Two Cylinders Are Better Than One!
$199
The Hottest New Trend In Diving!
Sidemount diving was born out of necessity in cave exploration. It helps divers have a much lower profile and be able to get through certain restrictions much easier. However, the sidemount setup has big benefits for ALL divers! Balanced, easy to maintain horizontal trim, easy to spot and correct problems with valves or regulators, and double the gas supply to take advantage of the benefits of Nitrox. AND it counts toward Master Scuba Diver!
Top 10 Benefits Of Sidemount:
Never hit the back of your head on your regulator ever again!
Double the gas supply! If you're a "breather," now you can stay down as long as your buddies (within NDL limits).
If you're average (or better) with your gas usage, you can dive the same two cylinders for both of your morning dives without having to switch everything over!
With the increased bottom time afforded by Nitrox, single tank divers are more likely to run up against a gas limit than an NDL limit. Why not take along a gas supply to match?
You switch tanks/regulators every 300 psi, so you stay perfectly balanced throughout the dive. Want to roll over on your back and look up at the surface? You'll find it's much easier in sidemount.
A sidemount rig almost "forces" you into horizontal, hydrodynamic trim. It's actually HARD to get out of trim in sidemount. When you're trimmed out, you'll use less energy to swim and, consequently, less breathing gas.
Easier entries and exits. Jump in holding your cylinders and clip them on in the water. Then, at the end of the dive, unclip them, hand them to the boat crew, and climb up unencumbered by heavy cylinders!
Considering technical diving but don't want to walk around with heavy, steel doubles on your back? Sounds like sidemount is your ticket to success in tech!
Travel-friendly! A sidemount BC is usually very lightweight, so it's easy to travel with. Just take the rigging with you on vacation, and you can use most any cylinders at the resort/dive center to enjoy your new superpower!
I was one of the naysayers, thought it was just for caves, it was a fad, etc. I couldn't have been more wrong. It's taking off like wildfire, most major manufacturers are making quality, high-tech gear for it, and it's not going anywhere!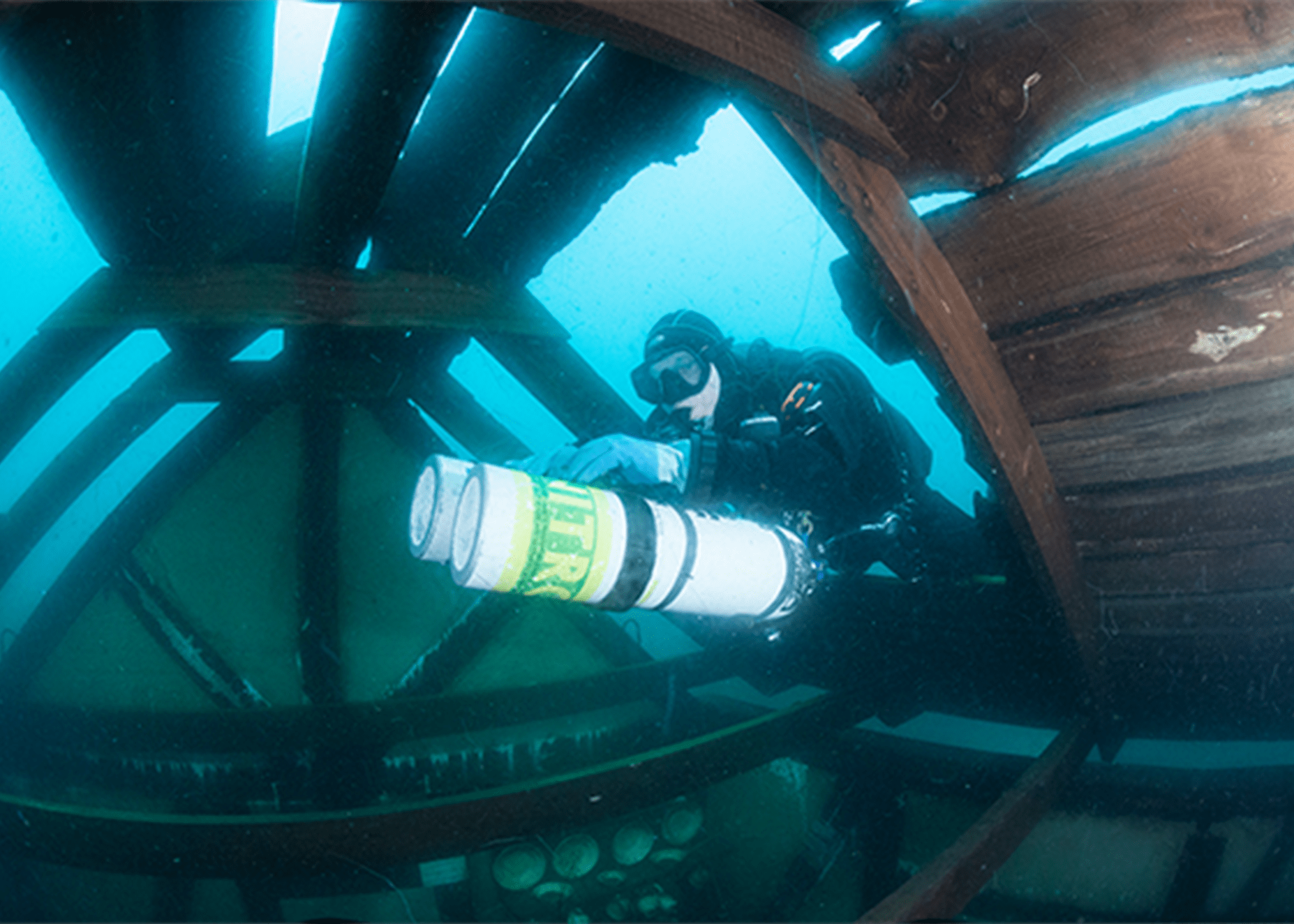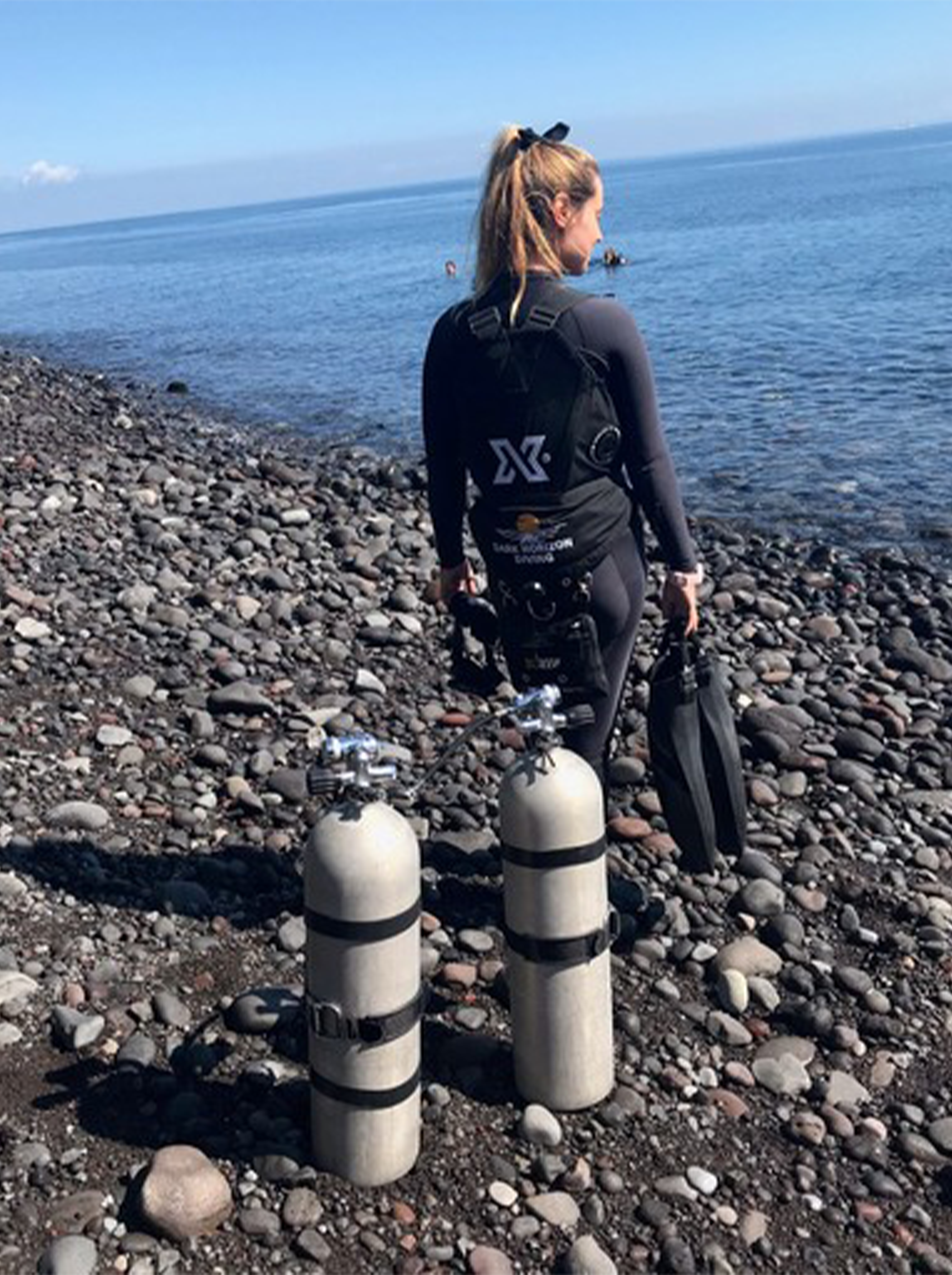 Prerequisites: PADI Open Water Diver (or qualifying certification).
Minimum Age: 15
Course Logistics: knowledge development, 1 confined water dive, 3 open water dives
You'll self-study using the PADI Sidemount Diver manual, then complete one confined water dive in the pool (approximately 2+ hours). During the confined water dive you'll learn all the necessary skils like: assembling/rigging sidemount cylinders, entries and exits, neutral buoyancy, switching regulators and fixing problems, finning techniques (flutter, modified flutter, frog, modified frog, back kick, and helicopter turns), removing and replacing cylinders underwater, out-of-gas scenarios, and gas management.
After the pool session, you'll complete three open water dives at the lake over 1-2 days. You'll repeat many of the skills you learned in the pool (just like your open water course!) plus gain experience and comfort diving sidemount cylinders in the open water environment.