Save Dr. Romero; Save The World.
This course is so much fun, it's scary!
$149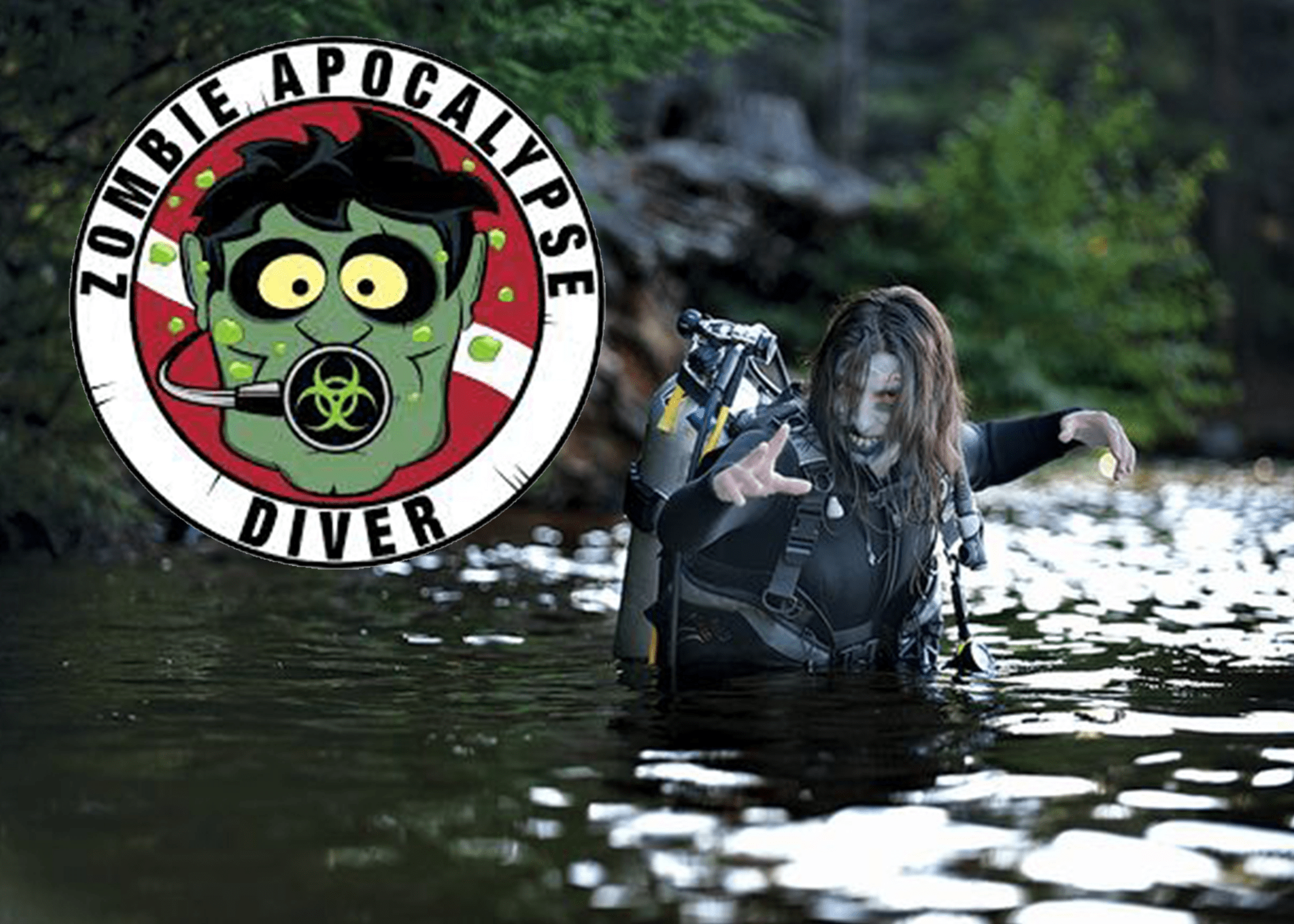 Oklahoma's Original ZAD Course!
The zombie plague is getting totally out of control. Fortunately, our hero, Dr. Romero, has been diligently working on a cure. But now the cure, along with the original strain of the zombie virus, has gone missing. To make matters worse, Dr. Romero himself has disappeared! We fear the worst and badly need your help.
We know. It sounds like some goofy "joke" of a course. It's not! PADI Zombie Apocalypse Diver is a real-deal specialty course full of important dive skills, and it counts toward Master Scuba Diver. We've been teaching the course for many years now, and it's always a big hit. It's gotten so popular, other dive shops are jumping on the ZAD bandwagon. We can't blame them! It's a lot of fun AND involves a lot of learning.
Your drill sargeant will instruct you in many skills, from knot tying, lift bag use, and navigation to rescue skills, search techniques, launching a DSMB (delayed surface marker buoy) and more. You'll even learn how to thread a cam band on the back of a BC. Who knows how to thread a cam band?! You'll then divide into two teams and compete against the other team for time during two dives. The first is a search and recovery mission; the second is a rescue mission.
It's important to practice your skills and determine who's going to perform which skill during the missions. If the skills are done incorrectly, your team loses time. While you're under water, you'll have to watch out for the zombies. If you get "bitten," your team loses time. But don't worry too much if you suffer some "bites" during the first dive. The second dive will afford you access to an anti-zombie weapon and give your team a chance for some payback!
The winning team gets Bluewater Divers swag and bragging rights for the next year. Everybody gets the PADI Zombie Apocalypse Diver certification that counts toward the Master Scuba Diver rating. This is also the only PADI specialty that allows for your picture on the back of the cert card to be "zombiefied." Contact your drill sargeant with any questions!
*Prerequisite: PADI Open Water Diver or equivalent*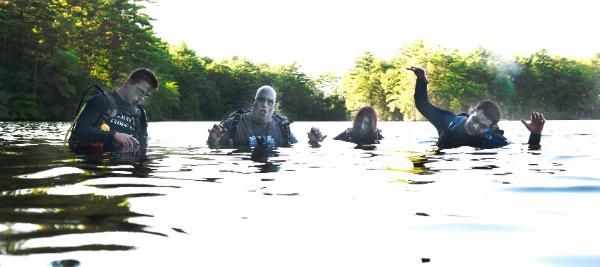 Continuing Education Form
If you haven't taken a course with us in the last year, or if you've only completed your Open Water certification so far, you'll need to fill out this form prior to this course. This form will cover you for any other classes you take with us for the next year.
Medical Questionnaire
If you need the Con Ed document at left, you'll probably need one of these also. Any YES will require the approval of your healthcare provider prior to any in-water activities. This will cover you for any other classes for a year, provided nothing medical changes.